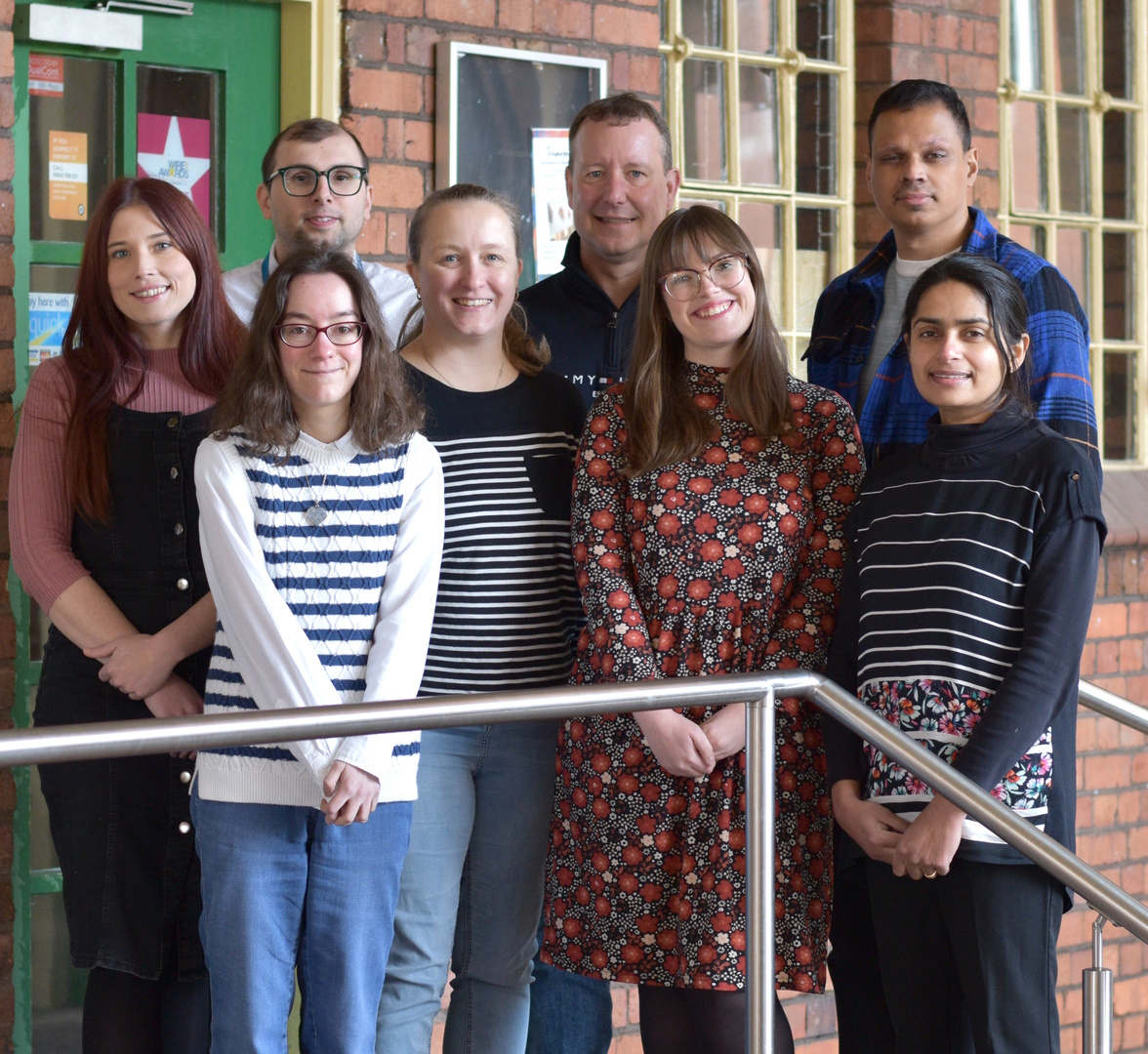 At Data Developments we have been writing and developing software for Churches and Charities for over 30 years. Our software has been specially created by experts to help people with little or no accounting, Gift Aid or administrative expertise to become compliant with minimal effort. The software helps you to manage the organisation's money, prepare useful reports to help the trustees and other interested people to understand what's going on in the organisation and to plan for the future.
The software makes the organisation's administration a lot easier, and they represent wonderful value for money. They are easy to use in real situations whilst also meeting the legal requirements of being a charity.
Over 30 Years of Experience
The first software developed by Data Developments was produced in 1985 in response to a vicar with a need for a membership package. This first program, Rollcall, was a great success and was quickly followed by three financial packages: Cashcall, Covenant and Donate.
Interest in these four programs quickly grew prompting Alan Redmond (one of the Joint Managing Directors) to give up his other commitments and focus solely on Data Developments. Other staff joined the company and when Windows was launched all of the programs were re-written for this new operating system.
Work expanded as a wide range of customers, including Goodyear Tyre Company, Wolverhampton Race Course, and Refuges for abused women and homeless men in the midlands commissioned work.
In 1996 Stephen Ibbs (the other Joint Managing Director) joined full time after 22 years in further education. Following much discussion it was decided that Data Developments would focus on working exclusively with Churches and Charities.
In 2000 new Gift Aid legislation provided a need to produce a new package, one that combined the strengths of both Covenant and Donate with new ideas and compliance to the new regulations – this software package was called Gift. With the advent of online claiming in April 2013 we were one of the first companies to be approved by the HMRC to submit claims online.
As legislation has changed we have continued to work with statutory organisations to ensure that all of our software complies with new regulations and provides approved forms such as the Statement of Financial Activities (SOFA)
Contactless donations and Online software
Data Developments have always been at the forefront of developments in the charity sector and this is even more so with our new online versions of our donations and finance systems called MyGiving.Online and MyFundAccounting.Online. These enable donations to be received and processed in many new and innovative ways whilst automating the work as much as possible enabling churches and charities to focus on their core work.
With the decline in the use of cash this had the potential to cause real issues for churches and charities, many of which rely on spontaneous donations. Therefore in 2017 we started working with a contactless terminal manufacturer to enable our users to not only benefit from contactless donations but also enable Gift Aid or GASDS to be claimed on them automatically. The resulting terminal can now either be used standalone or can be partnered with MyGiving.Online which then enables Gift Aid or GASDS to be claimed on a donation made by a donor (who simply tapped their donation).
Used by over 7000 Churches and Charities across the UK and recommended by:
Dioceses in the Church of England
Dioceses in the Church in Wales
Church of Scotland
Church of Ireland
Dioceses in the Roman Catholic Church
Presbyterian Church in Ireland
New Testament Church of God
Free Church of Scotland
Scottish Baptists
What's different with Data Developments software?
Because of the unique nature of church and charity work and the way in which our programs will be used we don't follow 'normal' software company limitations for example with our licensing.
Our Licensing
Once you have purchased our software the license allows you to install it on as many computers as you wish so long as it is only being used for that individual church or charity. So you can keep a 'backup' copy on another computer or if you are sharing the input of data with another person (through transfer of data) that's no problem and there's no extra charge!!
Specific Versions
Our accounting package Finance Co-ordinator and MyFundAccounting.Online includes specific sets of accounts and reports that have been designed in close contact with church/central organisations so their churches can set up quickly and use a consistent set of accounts when producing any of their standard reports.
Open Days
We hold free Open Days at various times across the country. This provides both new and existing users with the opportunity to see demonstrations of our software, play with the individual programs, ask questions and meet some of our Sales and Support teams.
Training
Our training courses aim to help you get the most out of your time by getting the most out of our software. Each of our courses has been developed over a number of years by listening to our customers and evaluating each course individually. Courses are delivered by qualified and experienced trainers and attendees receive a training booklet containing details of everything covered during the course.
Our Listening Shows
We like to hear how good our software is and how much it has helped people but we also value those comments that help us improve our software further. As the world changes so too do our customers' needs. Therefore our philosophy, over the last 30 years, has been to write software for real people in everyday situations. We constantly strive to improve the products and services we offer.
At Data Developments we don't just produce software; we also take an active part in the roles that require our software. Amongst our directors and staff we have had a minister, a treasurer (for one of the largest churches in our area), a Gift Aid secretary, a DCC secretary, a youth worker plus others that take active roles in other areas of church and charity life.
We believe this enables us to offer a unique level of service together with the best products specifically designed for church and charity use. We continually develop our programs to ensure they always comply with current legislation and are easy to use.
Communication
We provide an annual printed newsletter and a monthly email newsletter to our customers to ensure that they remain up-to-date with all the latest software developments, training courses and open days from Data Developments. As well as other news from the church and charity market.
You can subscribe to our monthly online newsletter by clicking here
Subscribe
And Finally…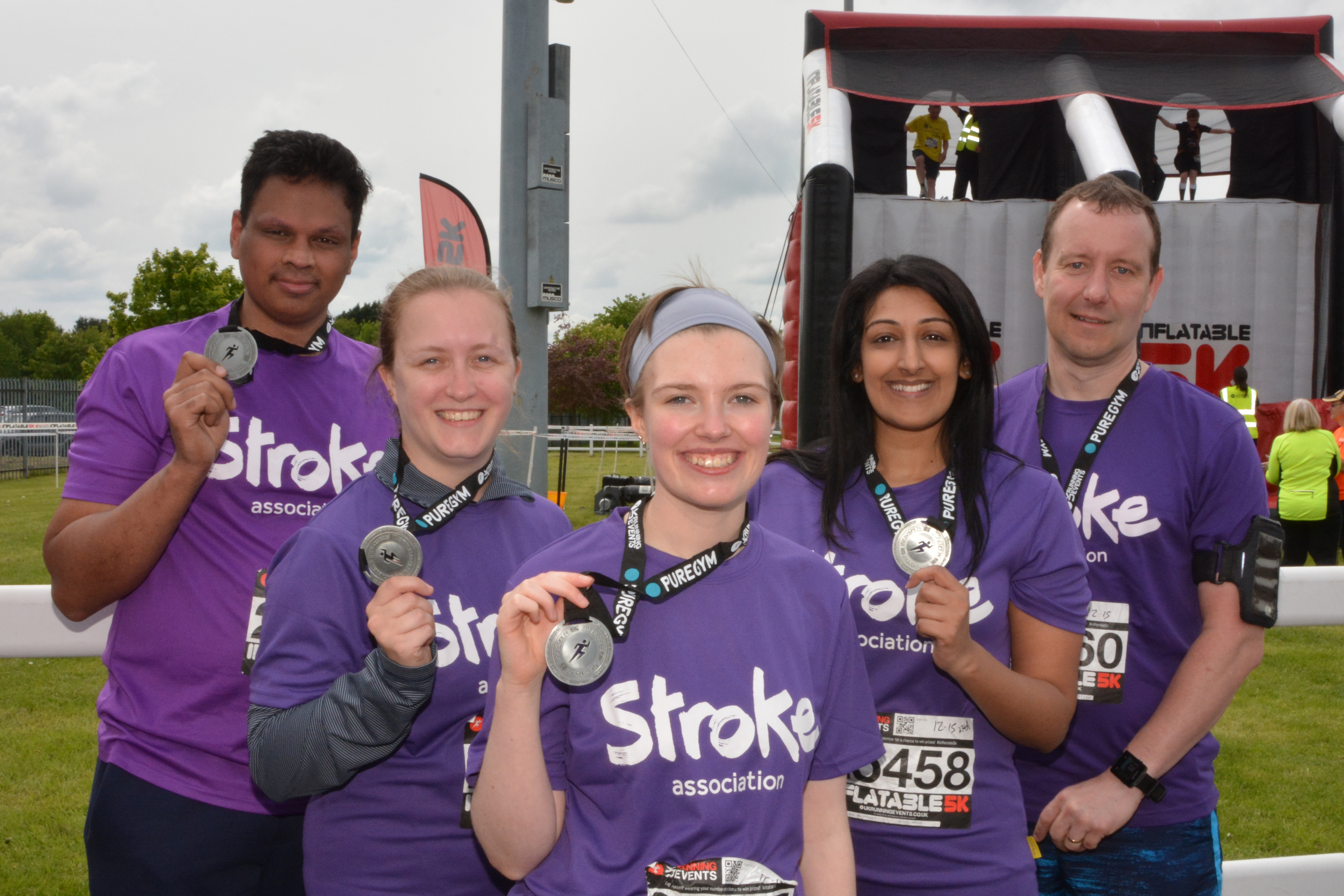 Over the last couple of years staff at Data Developments have taken part in a variety of Sponsored Events, including Triathlons, Skydives, Cake Sales etc. to help raise money for various Charities across the UK.
So far we have managed to raise over £8000 for Cancer Research, Christians Against Poverty, Help for Heroes, Promise Dreams, World Vision, Send A Cow, Sport Relief amongst others.
If you have any suggestions as to other events in which we should be involved, please let us know so that we can try to increase the total given to charities.